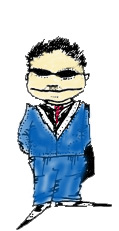 Christopher Nielsen, worked extensively in the 1980's and 1990's as a composer and TV Producer. He created numerous custom soundtracks and music cues for a variety of popular TV shows and corporate video productions. His clients included PBS, Aveda, IDS Financial, 3M, the State of MN, and worked as well with several freelance producers. After a 17 year semi-retirement, Christopher re-entered the music business in 2020 with two full album releases, Our Voyage Home (13 Tracks) and Landscapes (11 Tracks). Landscapes won "Best Instrumental" album of the year by Lifoti Magazine and Christopher Nielsen was the featured artist and cover story for their April 2021 issue. After pushing out 16 complimentary music videos for YouTube, he quickly began creating his catalog of cues for music libraries and preparing his workflows for rapid turnarounds of custom soundtracks.
His latest collection of "War and Peace" is now available and features over 65 high-quality music cues specifically arranged for film and TV music supervisors. This collection offers pieces ranging in styles from Docudrama, Movie Trailor, Suspenseful orchestrations, mellow piano sting arrangements, and emotional mood-setting pieces.
Christopher's style in these genres reflects his roots as a drummer, dynamics of jazz-influenced pianist and combines with his flair for soulful electronic music and love of traditional classical music.
War and Peace is a "One-Stop" opportunity currently looking for a home with a Music Library.
To listen to samples from the collection of War and Peace visit: https://soundcloud.com/christopher-nielsen-4/sets/war-and-peace/s-jmvF3Qc4Y1W
This is a private link. To request access you may need to email: chris@cnpcreativecom
Note: Meta Data list for these cues is also available upon request.
Thank you for your consideration. CN