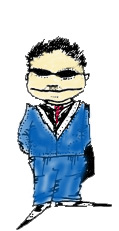 Christopher Nielsen, worked extensively in the 1980's and 1990's as a composer and TV Producer. He created numerous custom soundtracks and music cues for a variety of popular TV shows and corporate video productions. His clients included PBS, Aveda, IDS Financial, 3M, the State of MN, and more. After a 17 year semi-retirement persuing other interests Christopher re-entered the music business in 2020 with two full album releases, Our Voyage Home (13 Tracks) and Landscapes (11 Tracks). Landscapes won "Best Instrumental" album of the year by Lifoti Magazine and Christopher Nielsen was the featured artist and cover story for their April 2021 issue. After pushing out 16 complimentary music videos for YouTube, he quickly began creating catalogs of unique cues for music libraries and preparing workflows in his new production studio for rapid turnarounds of custom soundtracks.
I have several specialty music collections available for licensing which you can reference on my collections playlist page.
There are other collections available if you request a private link. To request access to private collections or to inquire about custom music composition please email: chris@cnpcreativecom
Thank you for listening and your consideration of me as your composer of choice.
Sincerely, CN