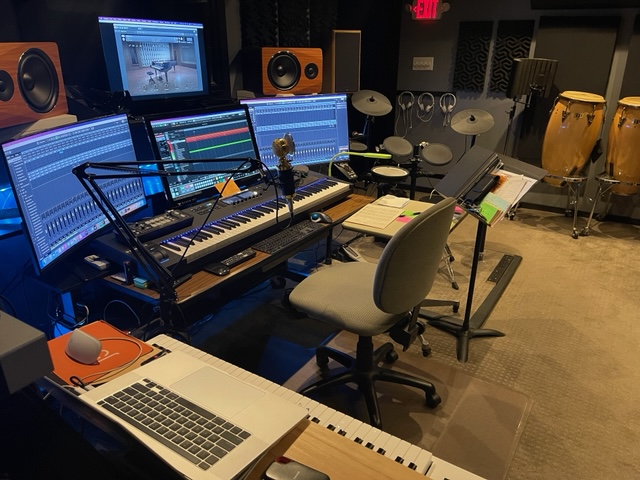 BIC Media Labs is equiped with the latest modern recording and music composition equipment. Our massive new collection of sample libraries and available acoustic instruments allow us to deliver the highest quality soundscore and music production. Christopher Nielsen's vast experience as a composer and producer/engineer provides cutting edge production skills and creative services ("The WOW Factor"). Our work ethics and dedication to satisfaction allow us to always meet or exceed the expectations of directors and music supervisors. We are organized and prepared to meet the demands of time sensitive production schedules. Our experience combined with a vast network of creative talent allows us to accomodate virtually any music style, specialty arrangements or ensamble configurations.
For access to review additional private music collections or other production services contact This email address is being protected from spambots. You need JavaScript enabled to view it. He is eager to discuss your custom music projects or options for licensing music from any of his public or private collections.
Note: The collections below are only a small sample of available compositions.
Playlists of music available for licensing:
Nuro Jazz - Preview of Next Jazz Album Release Planned for July 2022
Trailers 2022 - Periodic Series
Orchestral Dramatic
More Collections are on the way...