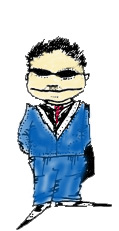 Christopher Nielsen, worked extensively in the 1980's and 1990's as a composer and TV Producer. He created numerous custom soundtracks and music cues for a variety of popular TV shows and corporate video productions. His clients included PBS, Aveda, IDS Financial, 3M, the State of MN, and more. After a 17 year semi-retirement persuing other interests Christopher re-entered the music business in 2020 with two full album releases, Our Voyage Home (13 Tracks) and Landscapes (11 Tracks). Landscapes won "Best Instrumental" album of the year by Lifoti Magazine and Christopher Nielsen was the featured artist and cover story for their April 2021 issue. After pushing out 16 complimentary music videos for YouTube, he quickly began creating catalogs of unique cues for music libraries and preparing workflows in his new production studio for rapid turnarounds of custom soundtracks.
The journey as a cinematic composer requires connecting with new ideas and current trends in the music production and sync for film/TV industry. Success is never achived alone and requires teamwork, mentorship and collaboration. Since 2020 Christopher has been on an agressive re-learnering path, while reaching out to a broad international community of producers, composers and industry professionals. He has been working on several mentor and cinematic programs including Mark Jiovani's Cinematic Composer, Guy Michealmore's Thinkspace and Michael Whittikers Filmscoring Seminar and others to sharpen skills and connect with the pulse of the industry.
Music cues and custom scoring:
Several specialty music collections are available for licensing. Some of which you can reference on the collections playlist page. Please keep in mind that the best outcomes for connecting the right musical underscore and emotional connections, most often are achieved by using custom socred sountracks. For examples of score to picture click here to visit my IMDB Profile or click here.
There are other collections of cues are available so please send us a brief on what you are looking for and if we have it we can send it. If we do not we can create tracks per your request. To request access to private collections, send cue briefs or to inquire about custom music composition please email: chris@cnpcreativecom